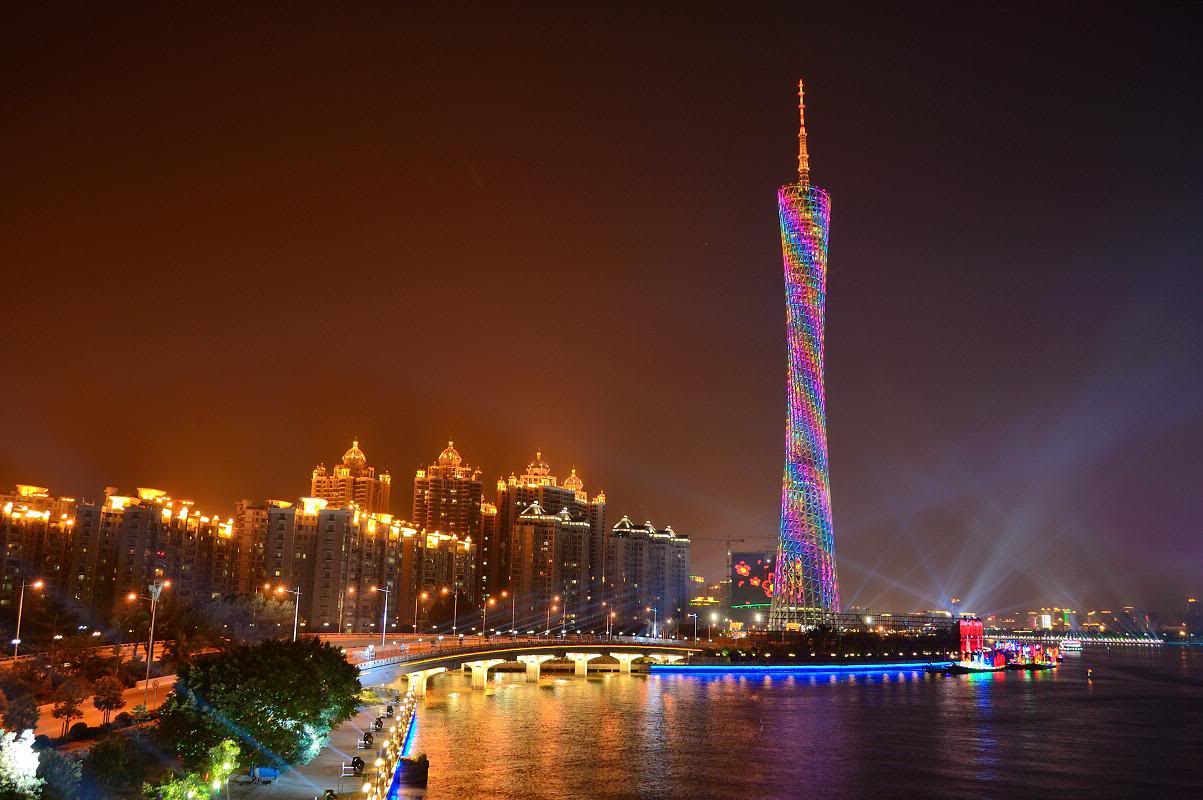 China (Guangzhou) – Thailand (Bangkok) Tour Itinerary
 

Day 1
You will check in at the Jomo Kenyatta International Airport at around 7.00pm for your flight to Guangzhou KQ 886 T that leaves at around 2355hrs.
Day 2
On arrival at the Guangzhou Baiyun International Airport at around 1915hrs, You will be met and transfered to the centrally located hotel.
Day 3
You will enjoy your breakfast in the hotel, then join the city tour to Guangzhou, first of all, visit the Chan Clay Temple, which is also called Chan Family Academy, which is used as the Guangdong Local Arts Museum. It is famous for its wood carvings, ivory carving and pottery carvings etc. Then visit the Six Banyan Temple, which was built in 537. It is a renowned Buddhist cultural site. The temple enshrines three large Buddhist statues–the biggest copper Buddhist statues existing in Guangdong province. Then lunch in a social restaurant for the Cantonese food, Cantonese food is one of the most famous cuisines in China as well in the world. In the afternoon, clients will visit Qingping road, which is located at the oldest part of Guangzhou (named as Xi Guan), it is one of the biggest wholesale market for Chinese Herbal medicine. Besides, it is an ideal place for enjoying old Canton city and typical Cantonese culture. Then walk around 15 minutes to Shamian Island. Shamian Island, which is located on the north bank of the Pearl River's White Goose Pool, is an oval islet. It covers a tiny area of 0.3 sq. kilometers. It has recently been designated as a key protected relic of the state. Then drive back hotel.
After dinner, drive to Beijing Road–the most popular shopping street in Guangzhou. Enjoy shopping in Canton- the most famous wholesales and commecial city in Mainland China. Then transfer back hotel.
Day 4
Full Day shopping in Guangzhou
Day 5
Full day shopping tour to White Horse Clothing City and GuiHuaGang Leather City
Day 6
Full day shopping tour to Shang Xia Jiu Pedestrian Street, Hua Lin Si Jade Center and Hai Yin Electric City
Day 7
Visit to China Plaza Shopping Mall and Tee Mall with Chinese lunch at local restaurant; free time in the afternoon.
Day 8
Guangzhou
Free at Leisure shopping
Day 9
Free day at leisure until 4.00pm where you will be transferred to the airport for your KQ 887 T flight leaving Guangzhou at 2140 to arrive Bangkok at 2340hrs where you will be met and transferred to First Hotel for your overnight. Bang is the Central Thai name for a town situated on the bank of a river. It is believed that "Bangkok" derived from either Bang Kok, kok being the Thai name for the Java Plum (ma-kok), one of several trees bearing olive-like fruits); or Bang Koh, koh meaning "island," a reference to the area's landscape which was carved by rivers and canals. Bangkok has been Thailand's dominant city since the eighteenth century. Established as the capital in 1767 after the fall of the ancient city of Ayutthaya, Bangkok is located on one of southeastern Asia's most important rivers, the Chao Phraya. In the 1980s and 1990s, Bangkok underwent rapid modernization, growing to approximately ten million people, making this the only major city in a country of villages and small towns. Bangkok's ancient palaces and Buddhist temples contrast with high rises and traffic jams.
Day 10
After breakfast, Visit three most important temple of Thailand which consist of Wat Pho, Wat Benchamaborpirt, and Wat Trimitr. Reclining Buddha temple or Wat Pho, the oldest and biggest temple with the largest number of pagodas (95 in all) in the city. Also, it was the first open university of Thailand which offered courses in several branches of knowledge like literature, astrology, medicine and massage. It's well known for its h uge Reclining Buddha, 46 m. long and 15m. high. Wat Benjamabophit (also spelled Wat Benchamabophit) is called the Marble Temple because of the white Carrara marble of which it is constructed. The Marble Temple is the most modern and one of the most beautiful of Bangkok's royal wats. The Marble Temple was built in 1899 by Prince Narai, the half brother of Rama V. Thailand's present king spent his days as a monk here before his coronation. Wat Trimitr (Golden Buddha Temple), a 5.5 ton solid gold Buddha forged in Ayuthaya period. When Bangkok was built, the stucco image was brought to the new capital and kept in a deserted temple. Make sure you have a Thai Massage before you leave Thailand.
Day 11
Whole day Shopping and Exploring Bangkok. Later in the evening transfer to the airport.
Day 12
0040hrs depart with KQ 887 T for Nairobi to arrive Jomo Kenyatta Airport at 610hrs.

The cost includes
Return flight with taxes Nairobi GuangZhou – Bangkok – Nairobi
• Entrance fees of the scenic spots as listed in the itinerary.
• Accommodation on Bed and Breakfast in Guangzhou and Bangkok
• Private transfers between airports, hotels and scenic spots while sightseeing in each place by the private air-conditioned vehicle with driver and English-speaking guide as listed in the itinerary.
• UAP Insurance Cover
• Service charge and Government taxes.
• China Life Tourist Accident/Casualty insurance.
• Visas for China and Thailand
Quotation Exclusions:
Personal expenses such as laundry, drink, fax, telephone call, optional activities, etc.
Gratuities, tips to guides, drivers, bellboys, etc.